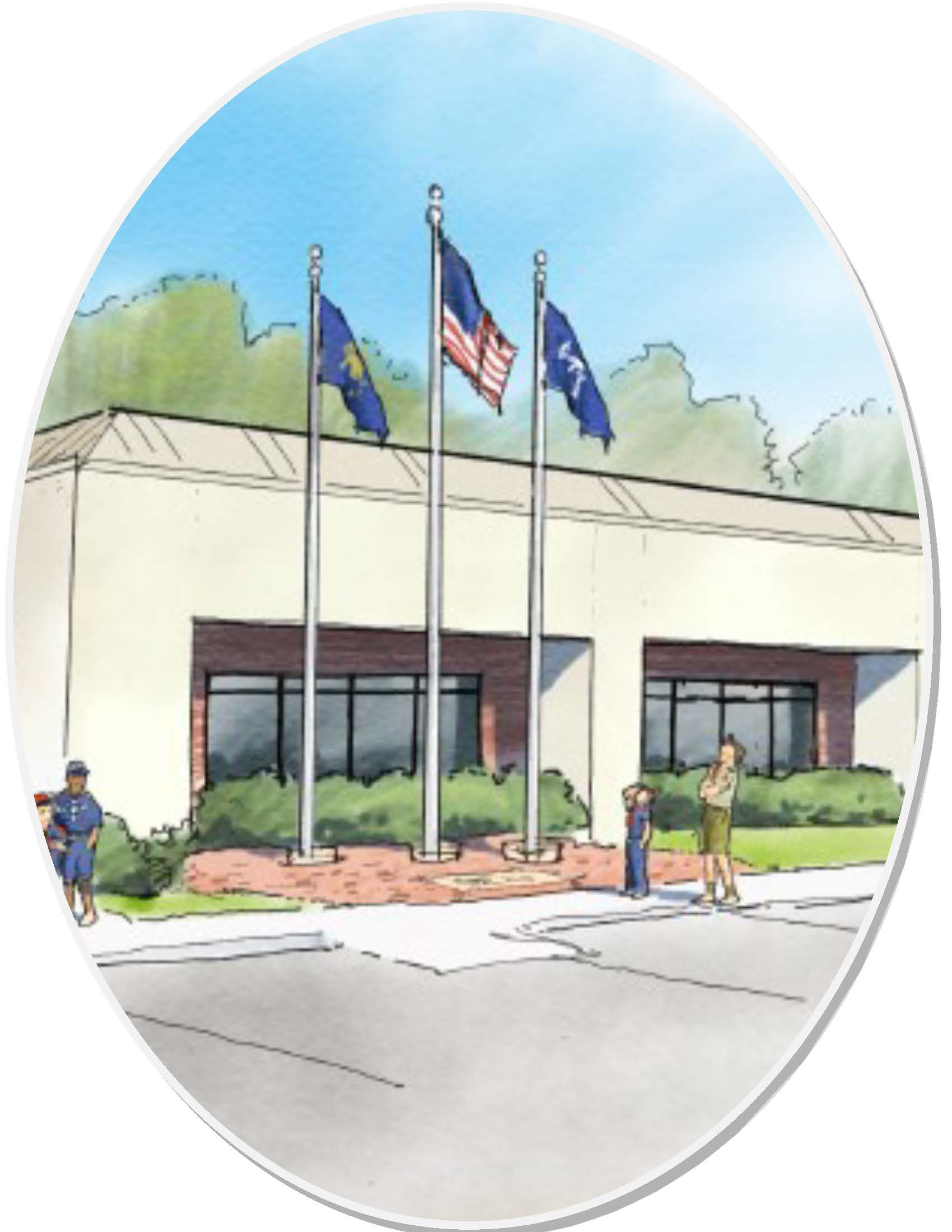 Accept the Challenge!
Last night at the Coastal Carolina Council Executive Board meeting at Camp Ho Non Wah, President Matt Yaun issued a challenge to the Council. He will match up to $25,000 all funds raised in the next two weeks for the planned Flag Plaza in front of the Scout Service Center. He would like to be able to announce that that goal has been met at the Bohicket Society dinner at Camp Ho Non Wah on June 21 (two weeks from now). Any and all levels of support are welcome and appreciated! We hope to have the flags and bricks in place prior to a planned Veteran's Day dedication. If you would like to help Matt meet this goal, please contact Jimmy Crook at jimmy.crook@scouting.org or 843-763-0305.
Thank you for your support!

---

The Boy Scouts of America made history today by unveiling the new "Scout Me In" campaign that features girls, as well as boys, in our iconic Cub Scout program for the first time. Starting this summer, all kids are invited to say, "Scout Me In," as they join the fun, adventure and character-building opportunities found in Cub Scouts.

As we enter a new era for our organization, it is important that all youth can see themselves in Scouting in every way possible. That is why we're proud to announce that Scouts BSA is the new name for the Boy Scout program. Scouts BSA perfectly represents the new, inclusive program for older Scouts that the Boy Scouts of America is proud to offer. Starting in February 2019, Scouts BSA, will continue to offer Scouting in single-gender troops, through which Scouts – boys and girls – can work to earn the Eagle Scout rank. The organization name will continue to be Boy Scouts of America.
---