The Boy Scouts of America (BSA) have created a program to allow the recognition of scouts participation in the STEM initiative. The awards program is called Nova. Cub Scouts, Boy Scouts and Venture Scouts can participate in this activity and can earn awards for completion of worksheets that define specific tasks. The STEM/Nova program is in addition to the Cub Scout, Boy Scout and Venturing programs not a replacement for.
Booklets detailing the program requirements for each of the scouting programs can be purchased at the Scout Shop for approximately $3.50 + tax.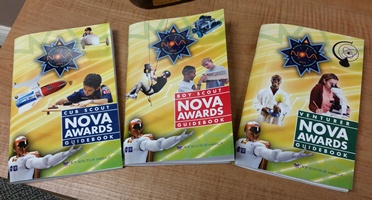 Worksheets
Worksheet are available from two locations and should be used with your counselor to indicate your completion of the activities. You must have a counselor before you begin the NOVA award activity. If your unit does not have a Nova Counselor, please ask someone within your unit to be a Nova Counselor. For information on how to sign-up and be a Nova Counselor select here.
Nova/STEM Worksheets for Nova and SuperNova Tracking
http://usscouts.org/advance/nova/index.asp
http://www.bsastemresources.com/award-worksheets.html
Completion
Once you have completed the Nova module:
1) Make sure all of the requirements have been signed off by the Nova Counselor.
2) Review your work with the Unit Leader to ensure they know you have accomplished the module and for them to provide immediate recognition.
3) Provide the signed worksheet to your Unit Advancement Chairman.
4) The Unit Advancement committee member should include this award on the Unit Advancement Report.
5) The Unit Advancement committee member should get the appropriate recognition item and present it at the next appropriate Court of Honor.
Nova Awards
The awards for Nova Modules is a Patch and for each Module after the patch a Pi Pin. The Pi Pin should be attached to the patch. The patch is to be worn on the right pocket of the Scouting Uniform.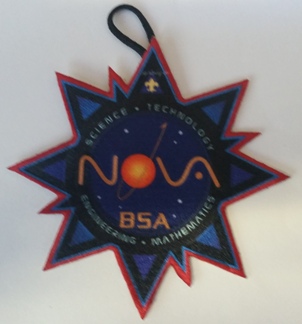 Cub Scout NOVA Patch Pi Pin Boy Scout/Venture NOVA Patch
SuperNOVA Recognition
Once the scout and the mentor have determined that the requirement for the SuperNOVA award has been completed, there is an application form online. Boy Scouts and Venturers are to earn three Nova Awards before moving on to the Supernova Awards. Boy Scouts, in addition, must achieve the rank of First Class before earning a Supernova Award. Cub Scouts are to earn two Nova Awards before moving on to the Supernova Awards. The SuperNOVA application needs to be printed and completed and turned in with your project worksheet to the Council Program Secretary once approved by your unit leader, mentor, and district advancement chairman. Once the awards have been approved, the scout unit may purchase the medal for the SuperNOVA award. The SuperNOVA is a special occasions award that should be given with an appropriate Court of Honor.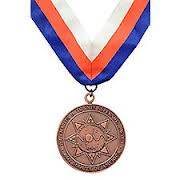 SuperNova Medal
Below are some examples Court of Honor Scripts: