The Scout Shop at the Coastal Carolina Service Center is owned and operated by the BSA National Supply Group.
IT'S THAT TIME OF YEAR!!!!
Come on down to your friendly neighborhood Coastal Carolina Scout Shop and
purchase a uniform shirt and pants in the same transaction and save 25% on the shirt.
This applies to all levels (Cubs, Scouts, Venturing, and Leaders).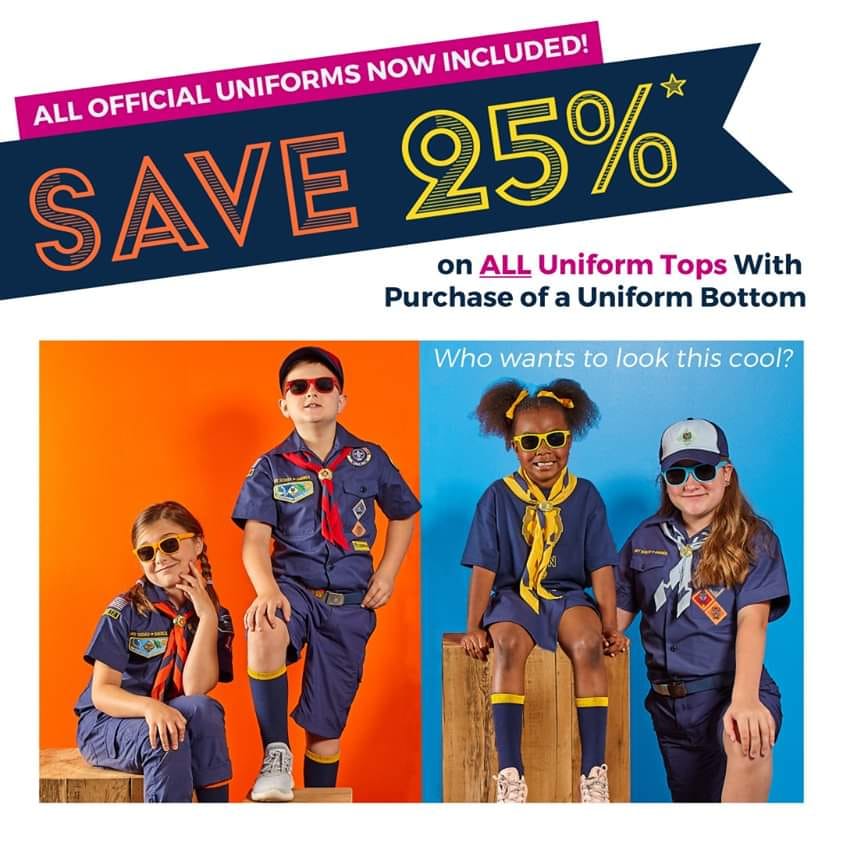 Now Hiring! Scouting and Retail experience preferred but not necessary.
Please contact Sara Hunter at 843.572.7357.
National BSA Scout Shop

9297 Medical Plaza Drive

N. Charleston, SC 29406

843-572-7357

Hours of Operation

Monday thru Friday

9:00 am - 6:00 pm

Saturday

9:00 am - 1:00 pm

Closed Sunday

Sara Hunter - Manager
On Line Shopping: www.scoutshop.org